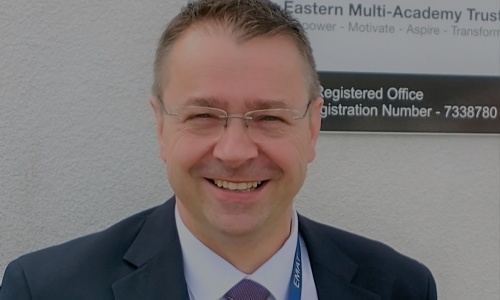 Permanent appointment of Chief Executive Office – Paul Shanks
Following his interim appointment as Chief Executive in April 2021, Paul has worked resolutely with myself and the Board of Trustees to lead the Trust forward.
Paul's interim appointment has been reviewed by the Board and I am delighted to confirm that, having received support by the Trusts members, Paul will be confirmed as permanent Chief Executive Officer of Eastern Multi-Academy Trust with immediate effect.
As a Board, we recognise the positive contribution Paul has made and his appointment brings stability to the Executive Leadership team. Having previously held the role of Director of Primary Education at the Trust, his dedication and motivation in transforming outcomes for children is well evidenced. As interim CEO, he has led and been instrumental in evolving the vision, operations and strategic direction for EMAT.
Julie Perry
Chair of Trustees